The PAPUREX Cup is back after more than two years!
During the past week, the next edition of the PAPUREX-Cup took place over two match days. The indoor football tournaments that are organized by SV/BSC Mörlenbach have a long tradition and are supra-regionally popular. Hence, youth teams of prestigious football clubs could be attracted to Mörlenbach in the past. We are proud the be the name-giver of the respected tournament, as the official partner of youth work at SV/BSC, for several years.
Unfortunately, reality looked different in recent years. After the event could not take place during the winters of 2020 and 2021 due to the pandemic, the originally planned execution between Christmas and New Year's Eve had to be canceled again in 2022. The Mörlenbach municipality, which is responsible for the organization of the Weschnitztal hall as well, saw itself forced to close this and other sports venues due to the uncertain gas supply and the resulting cost explosion to safe gas and money.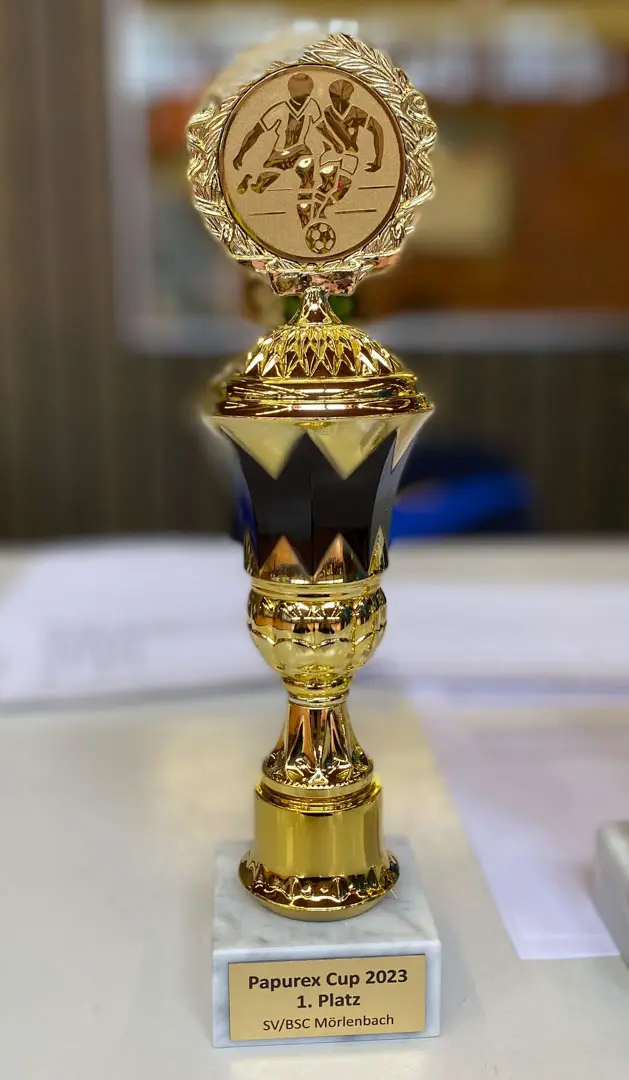 Exciting games despite all obstacles
However, it was established to make the tournament up on short notice in a roundtable between Mörlenbach municipality, the SV/BSC, and PAPUREX. The main reason was to give young sports enthusiasts a chance to compete after more than two years of abstinence. The two youth coaches of SV/BSC Mörlenbach Steffen Knapp and Stefan Scholl and the club's youth director Uli Guschelbauer made it possible to organize several teams for the execution with huge effort.
The tournaments may have taken place on a smaller scale than in the past, however, they set a signal for young footballers in our region who fell short of many things in recent years. Of course, visited the venue in person to get an impression of the tournament and cheer on the teams of SV/BSC. Despite the disadvantageous circumstances, the club's responsible representatives managed to host a great event! There were exciting and most importantly fair matches to watch that made the hearts of football fans beat a little faster.
At this point, we have to thank Steffen Knapp, Stefan Scholl, and Uli Guschelbauer of SV/BSC Mörlenbach again, who made the event possible with their meticulous work. We hope that the tournaments can take place under the circumstances we are used to in the upcoming winter and are already looking forward to the next edition of the PAPUREX-Cup!