PAPUREX
Innovative, sustainable, quality-conscious & social
For more than 40 years, PAPUREX W. Büchner GmbH has been manufacturing top-quality polyurethane tubing.
The company's purpose is also reflected in its name, which is made up of the three components PA – for polyamide, (in the early days polyamide was also processed in addition to PUR) PUR – for polyurethane and EX – for extrusion.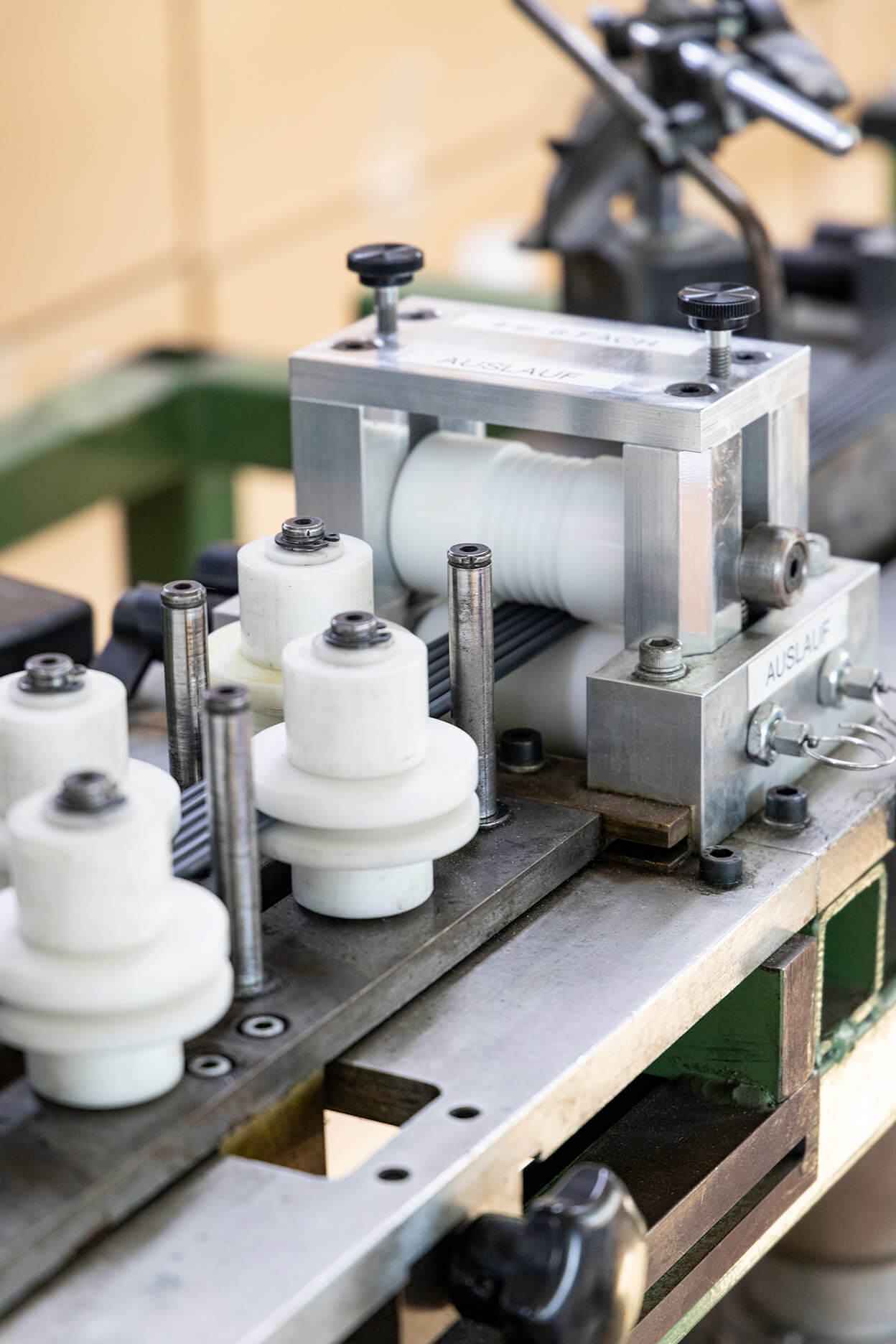 Polyurethane tubing
from the Odenwald for the whole world
Located in the tranquil Odenwald region, the company is a second-generation family-run business, which is clearly reflected in our values. Reliability, sustainability and social responsibility for employees as well as for the region have always played a major role. Under this mission statement, PAPUREX processes more than 400 tons of material annually and exports to over 45 countries worldwide.
Customized polyurethane tubing of the highest quality
Our products incorporate the experience gained from the extrusion of thousands of tons of polyurethane. From the very beginning, the focus has been on the highest quality. This is ensured by our quality management system, which has been certified for over 20 years. Despite the high standards that our tubing must meet, we are able to meet the individual needs of our customers on a very high level. Over time, this has resulted in more than 6,000 different article variations – polyurethane tubing to suit your specific needs.
Cut to size or by the meter
Whether polyurethane tubing cut to size or polyurethane tubing by the meter:
Contact us with your requirements – we will be happy to advise you.