Individual Tubing Solutions
Your polyurethane tubing flexibly designed
In addition to our claim to supply polyurethane tubing of the highest quality, the name PAPUREX stands for an extremely wide range of services and a high degree of flexibility.
This enables us to look at customer requirements individually and find tailor-made solutions to suit their particular needs.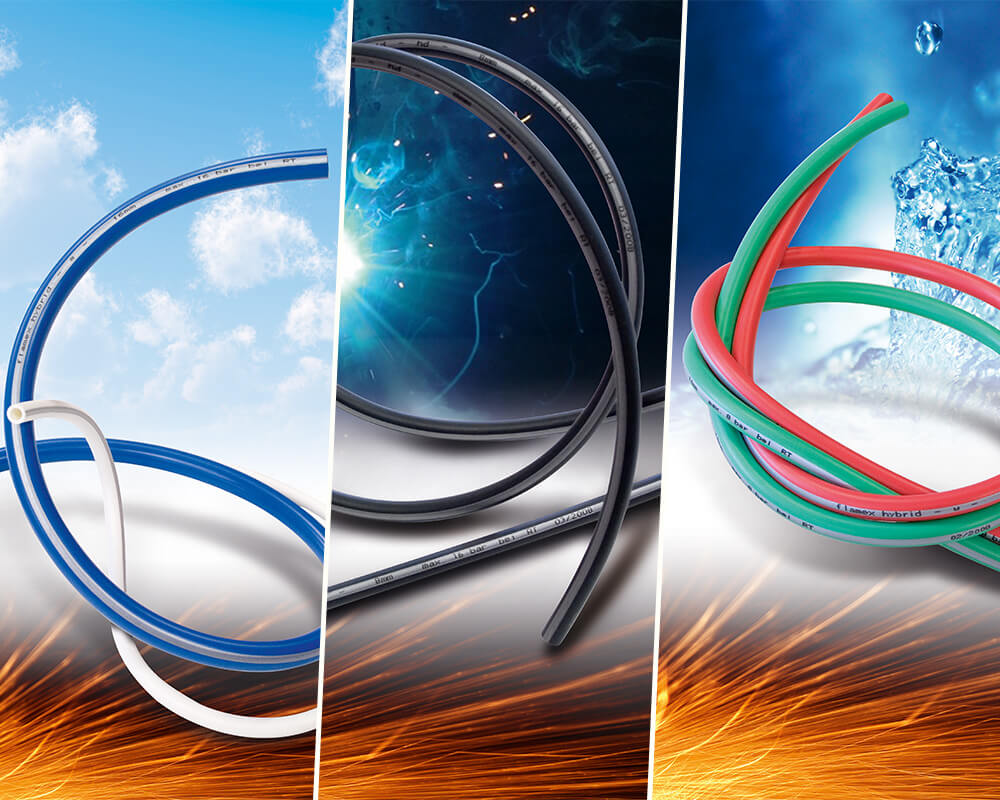 Strong
product range
for virtually all areas of application
Our range of polyurethane-based pneumatic tubing extends from proven standard materials such as polyether- and polyester-based PUR, to flame-resistant or antistatic products such as flamex® or A:S:S®, to proprietary innovations such as kink-resistant KSS. A complete overview of our polyurethane tubing with detailed information can be found here in our products.
Optimized
dimensions
for your pneumatic tubing
Our products are available in a wide range of sizes – from one millimeter inner diameter to 28 millimeters outer diameter. In this way, we can also help you find the optimum combination of flow, stability and space savings. Precision is our top priority here. We manufacture our pneumatic tubing from polyurethane with millimeter precision according to the agreed tolerance specifications. This ensures that a large number of our tubing can be used with plug-in connections from all common manufacturers without issue.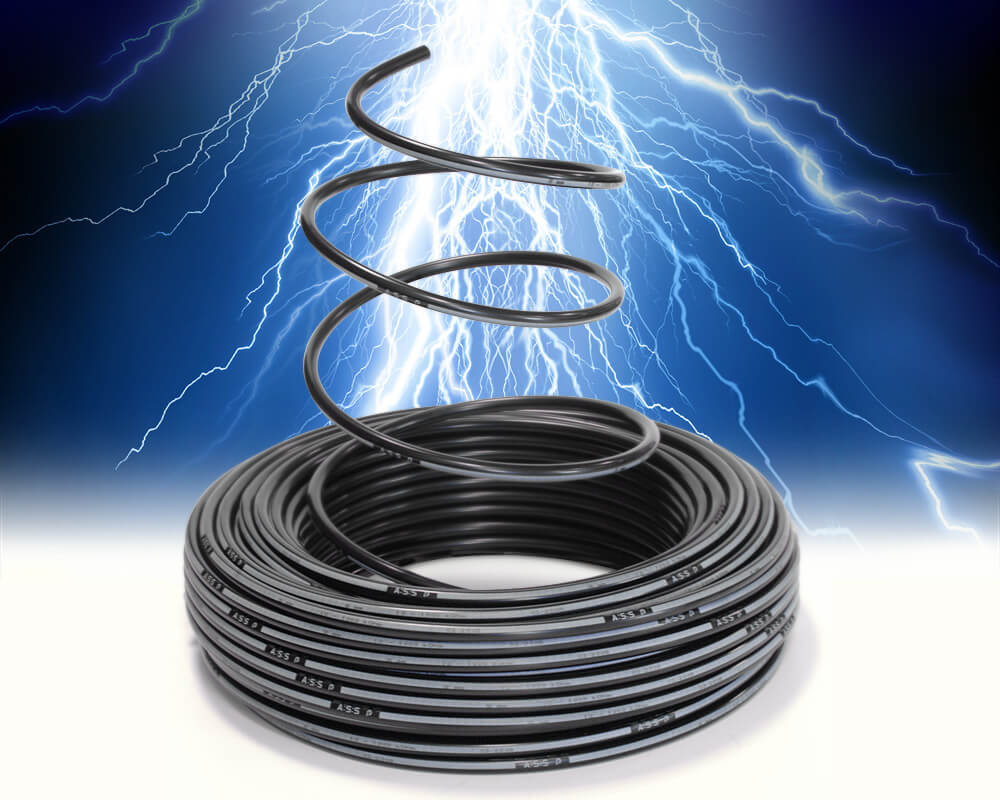 Variation in length
pneumatic tubing
by the meter or cut to length
In addition to our standard yard goods in the form of rings (e.g. 50 or 100 m) and reels (e.g. 200 or 500 m), we are happy to accommodate your individual length requirements. This includes tubing sections in a wide variety of lengths from 10 millimeters.
Multiple tubing
according to your specifications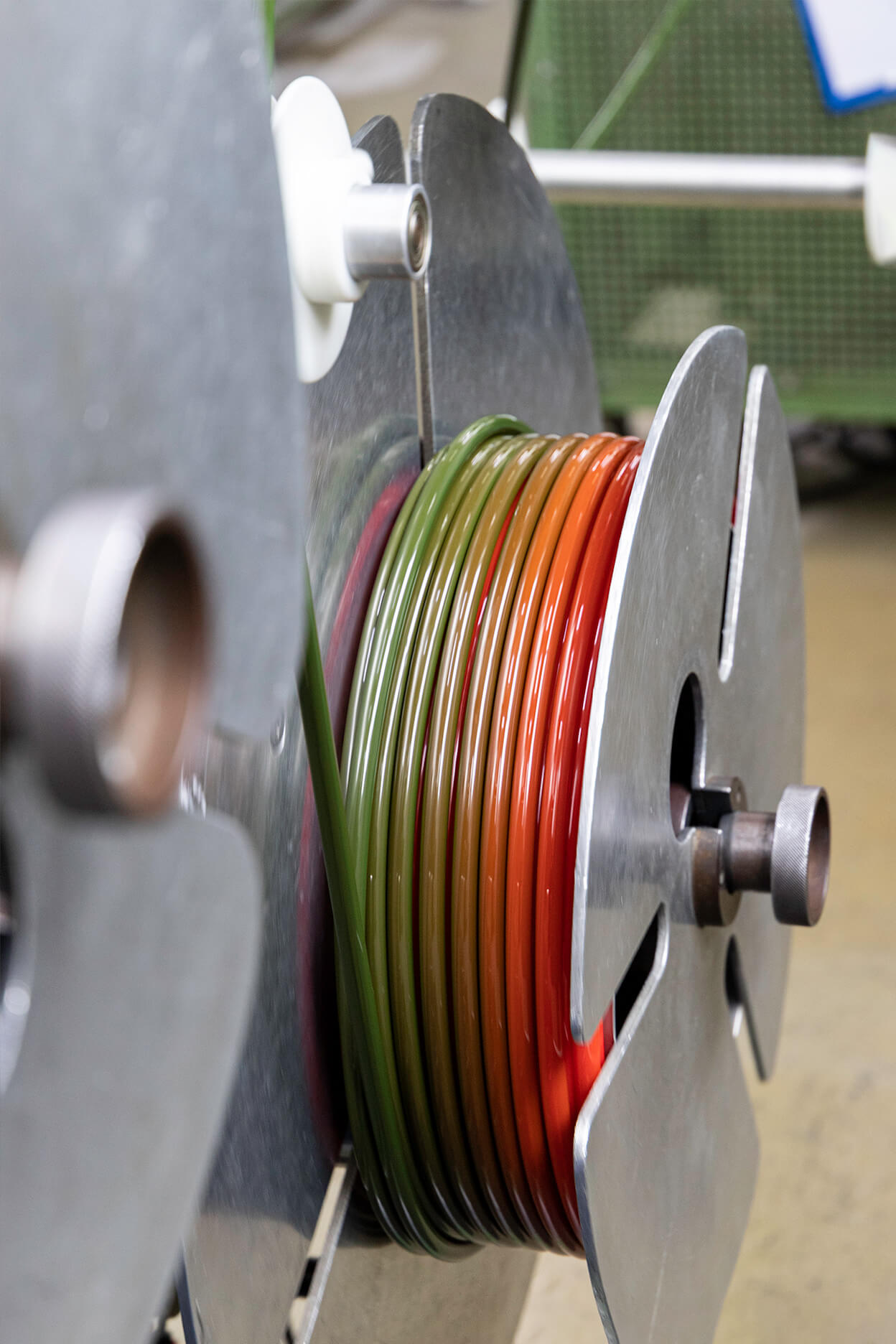 If the properties of a single tubing are not sufficient, we are able to combine several tubes of the same or different product lines. From two to three and even six tubing options – or even more – are possible.
Tubing spirals with individual dimension, color and core diameter
We can manufacture tubing spirals from all available polyurethanes for you. Here, too, the choice is virtually unlimited in terms of dimensions, colors and core diameters. In this way, you can easily design exactly the tubing spiral that combines your desired properties as well as an optimal working length and meets the space requirements on site.
Pneumatic tubing in the color of your choice and with personalized markings
Nearly all of our tubing comes in a wide range of colors for you to choose from. Want even more customization? We are happy to print your polyurethane pneumatic tubing with texts or logos according to your specifications.
Still have questions about custom polyurethane tubing or special requests not listed here?
Call us right away – we will be happy to advise you personally.