More than 40 years of experience
The PAPUREX History
Individual
Tubing Solutions
Quality by the inch – for us at PAPUREX this is more than just a simple company slogan, it is a passionately lived corporate philosophy.
In keeping with this, we have developed into a renowned German company on the international market over the past forty years. We have briefly summarized the individual milestones on the way from start-up to one of the market leaders for polyurethane tubing – more than 40 years of experience with polyurethane tubing at a glance.
1977
Company founded
Company founded as a partnership by Werner Büchner in Mörlenbach. The core competencies polyamide (PA), polyurethane (PUR) and extrusion (EX) already laid the foundation for the company's later name.
1981
Company name
Foundation of the company PAPUREX W. Büchner GmbH in Mumbacher Talstraße 96, Mörlenbach.
from 1981
Development Series production
Development of series-production-ready polyester-based PUR tubing suitable for quick-connection [C 98 A].
1986
Relocation
Move to Klein-Breitenbach 4 a, Mörlenbach, where our production facility is located to this day.
1994
Market launch
Market launch of a quick-connect polyether-based PUR tubing.
1996
QM certification
Certification of our quality assurance system in accordance with DIN EN ISO 9001.
1999
flamex®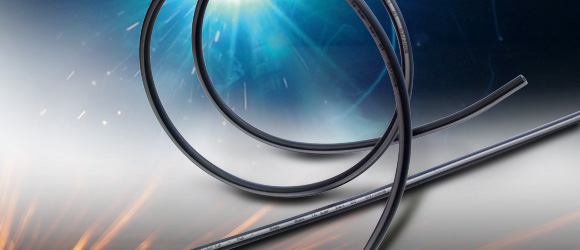 Registration of our worldwide proven pneumatic tubing made of halogen-free, flame-resistant polyurethane under the brand name flamex®.
2000
New manager
Rudolf Biebl takes over as Managing Director of the company.
2000
KKS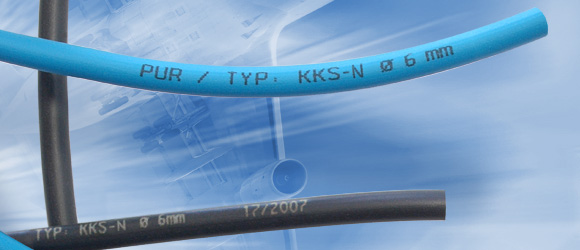 KKS joins our portfolio of polyurethane tubing – a new special tubing that boasts outstanding fire protection properties.
2002
A:S:S®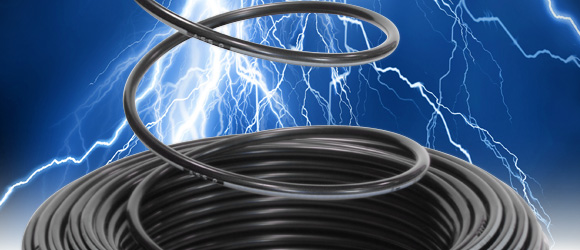 Another special tubing reaches market maturity: The A:S:S® antistatic pneumatic tubing is included in our standard range.
2003
QM certification
Certification of our quality assurance system in accordance with DIN EN ISO 9001:2000.
2003
Expansion
Expansion of the business premises due to a strong increase in international demand for our special tubing.
2008
Conversion of production
Conversion of production to a 3-shift system (daily maximum capacity utilization: over three tons of the most varied polyurethane materials).
2008
flamex hybrid®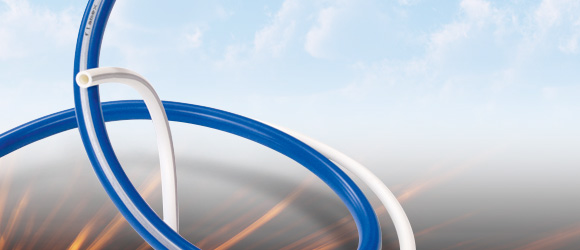 The flamex® special tubing is adapted to modern requirements, further improved and launched on the market as the third generation under the name flamex hybrid®.
2009
AgrarPur®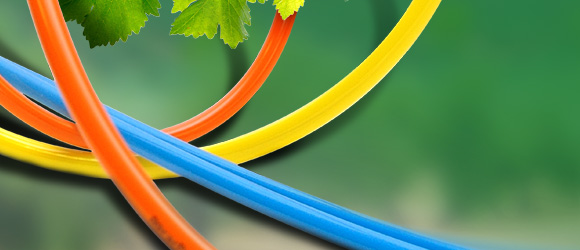 Our special tubing for agriculture is advanced and complements our range under the brand name AgrarPur®.
2009
QM certification
Certification of our quality assurance system in accordance with DIN EN ISO 9001:2008.
2011
VSS
Development of the V:S:S supply system tubing.
2011
30 years anniversary
After more than 30 years of success with an established international clientele, PAPUREX W. Büchner GmbH is firmly rooted in the Mörlenbach region and offers a secure job to more than 40 employees.
2016
KSS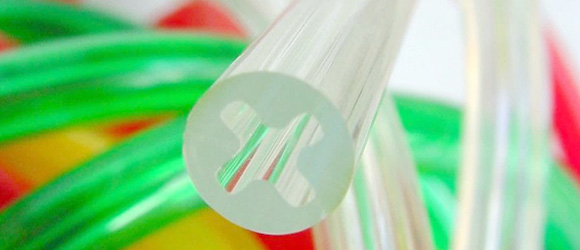 Development and product protection of the innovative KSS tubing – a "kink-proof tubing" that ensures good flow even with the smallest bending radii. Its special inner profile makes kinking virtually impossible. PAPUREX also played a major role in the development of the tubing's connection technology.
2020
L:K:S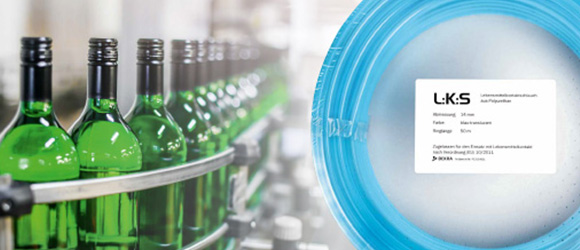 L:K:S is PAPUREX's food grade tubing. It has been independently tested and approved for direct use with foodstuffs.
2021
40 years anniversary
40th anniversary of the company. PAPUREX sets the course for the future: Various projects in the areas of digitization and sustainability have been implemented in recent years – more will follow.
Writing your
success story
with us
Contact us for personal advice on all aspects of our portfolio of high-quality polyurethane tubing. We are looking forward to hearing from you.