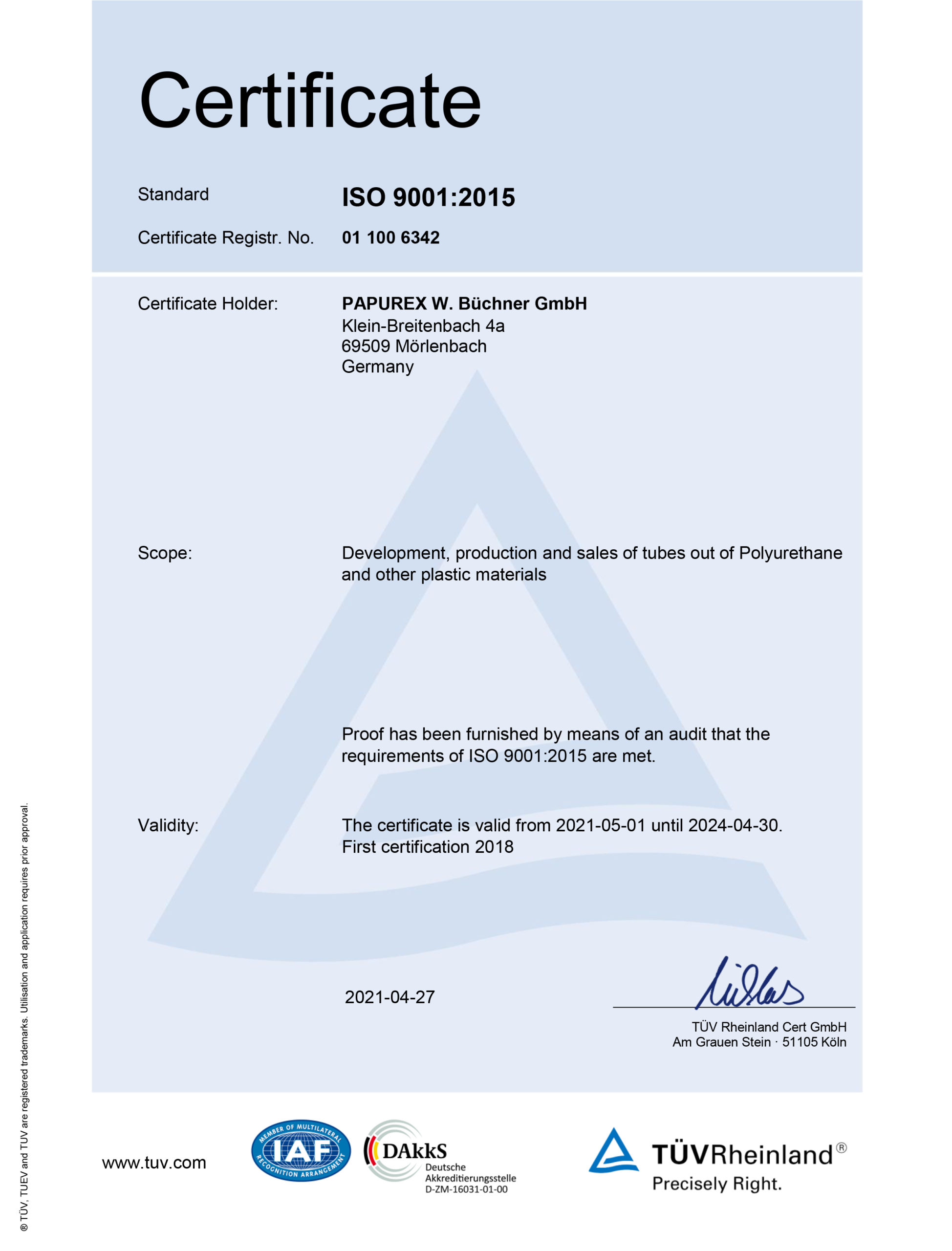 On May the 8th the Quality Management System of PAPUREX was once again revised and successfully re-certified according to DIN EN 9001. Same procedure as every year, as this takes place since 1996 after all?
No! This year, the challenge was different, as PAPUREX shifted to the new standard DIN EN ISO 9001:2015. This norm has in several items been enhanced, compared with the old standard DIN EN ISO 9001:2008.
But, Quality Manager Miss Wrba and her team have prepared this change thoroughly throughout the last months and we are more than ready to meet that challenge and achieve the re-certification.
So, "Every inch highest quality" is still a promise, on which PAPUREX clients can rely on.