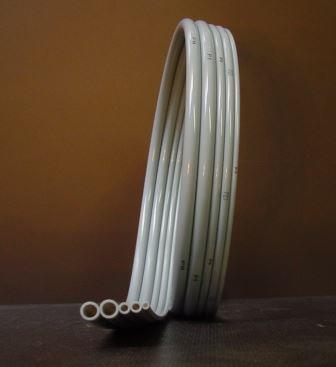 One tube, built out of multiple tubes, in different size, with different signing on each tube?
Many people think, that's impossible. But we put them right! PAPUREX has developed a fivefold tubing, emphasizing once more not only its outstanding product quality, but the technical capability (lead) as well.
Since long, bundles of equal size tubing welded together are part of the PAPUREX product range. Now we are able to weld five tubes in three different sizes together, each of them signed with an individual marking.
Advantages of multiple tubing
Bundled tubing is a big help for the assembly and by this spares a lot of time and money. More about special forms of tubing on our services page.